Over the last few days have dealt with a large number of people who are having issues withe remote users seeming being limited to around 10 users.
This is because by default, the SSLVPN_TUNNEL_ADDR1 object is created out the box with a range on 10 addresses 10.212.134.200-10.212.134.210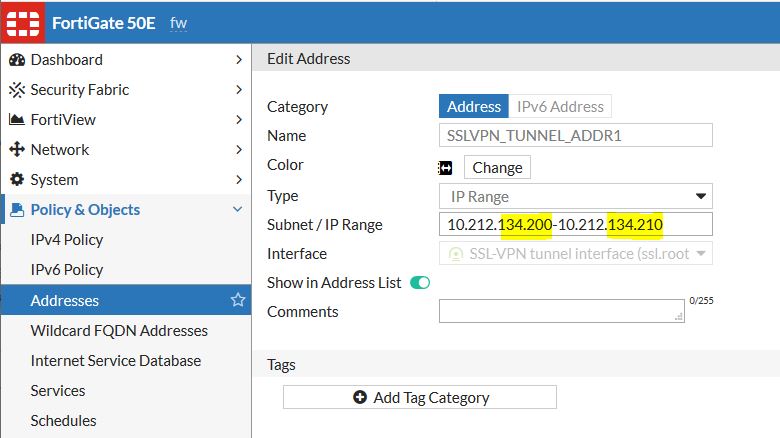 It's not hard to change to to the size you need.
A 1200D will support 10000 SSL VPN users, and the lowly 50e will support 200 concurrent VPN users. 10 is not your limit.
Fortigate SSL VPN User limits